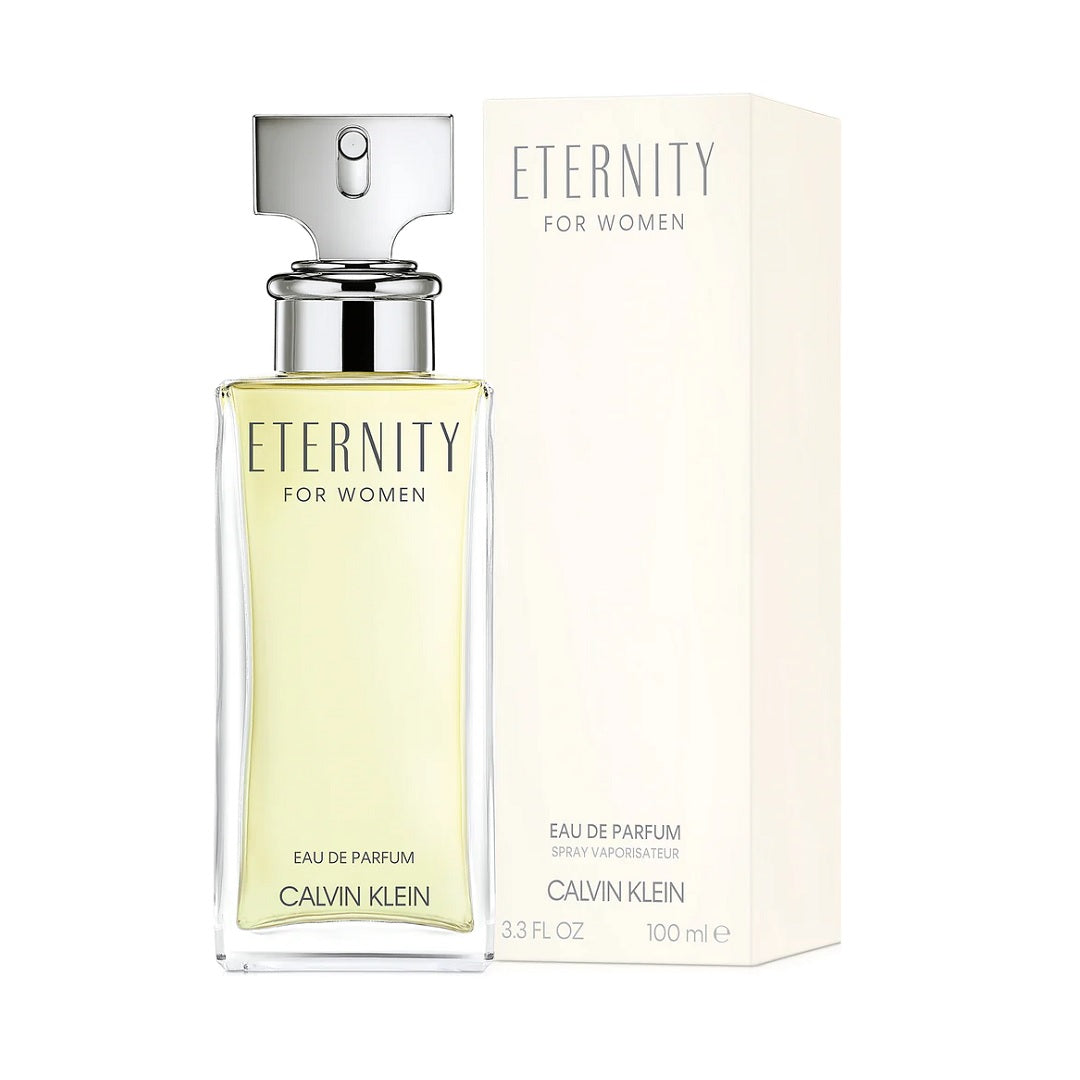 Calvin Klein Eternity 100ML EDP For Women
Pickup currently unavailable at At Our Retail Store in Mount Eden
Calvin Klein Eternity 100ML EDP For Women
At Our Retail Store in Mount Eden
Pickup currently unavailable
591 Dominion Road
Mount Eden
AUK
Auckland 1041
New Zealand
+6496309502
Calvin Klein Eternity 100ml EDP for Women: Timeless Elegance and Romance
Embrace the everlasting charm of Calvin Klein Eternity 100ml EDP for Women, a classic and romantic fragrance that captures the essence of enduring love. Shop now at Gadgets Online, New Zealand's trusted retail and online store for high-quality perfumes and fragrances since 2008.
Calvin Klein Eternity: A Love Story in Fragrance
Fragrance Family: Floral
Formulation: Eau de Parfum
Unveil the Enchanting Notes of Eternity
Calvin Klein Eternity is a beautiful symphony of floral notes, creating a sophisticated and captivating scent:
Top Notes: Mandarin, Freesia, and Sage
Heart Notes: Muguet, White Lily, Marigold, and Narcissus
Base Notes: Patchouli, Sandalwood, and Amber
Calvin Klein: A Legacy of Iconic Fragrances
Calvin Klein has been at the forefront of the fragrance industry for decades, offering a diverse range of scents that evoke modernity, elegance, and sensuality.
When to Wear Calvin Klein Eternity
Calvin Klein Eternity is a versatile fragrance perfect for various occasions, such as:
Daytime wear and casual outings
Work and professional events
Special occasions and celebrations
Tips for Enhancing the Fragrance Experience
Apply the perfume to pulse points like your neck, wrists, and behind your knees for a longer-lasting scent.
Layer the fragrance with Calvin Klein Eternity body lotion or shower gel for a more intense aroma.
Consider pairing Calvin Klein Eternity with other scents from our collection for a unique and personalized fragrance experience.
Suggested Occasions and Outfits
Casual outings: Pair Eternity with a comfortable dress, jeans and a blouse, or a stylish jumpsuit.
Work events: Complement the fragrance with a tailored suit or a chic dress and blazer combination.
Premium Ingredients for a Luxurious Scent
Calvin Klein Eternity EDP is crafted using the finest ingredients, ensuring a luxurious and memorable fragrance experience.
Scent Pairing Guide
For a harmonious scent experience, try pairing Calvin Klein Eternity with other fragrances from our collection, such as:
Disclaimer
Please note that fragrance longevity, recommendations, and suggestions may vary based on individual preferences, skin type, and environmental factors. Images and content provided are for informational purposes only and should not be considered as a guarantee of performance.
Quick east purchase
So happy to still be able to get my fave and even at a reasonable price.
Easy on line ordering and quick delivery
Bought for my wife. She loves this perfume. Gadgets On Line are the fastest and cheapest suppliers. We'll be back for more soon enough.